Ultralight Travel Packing List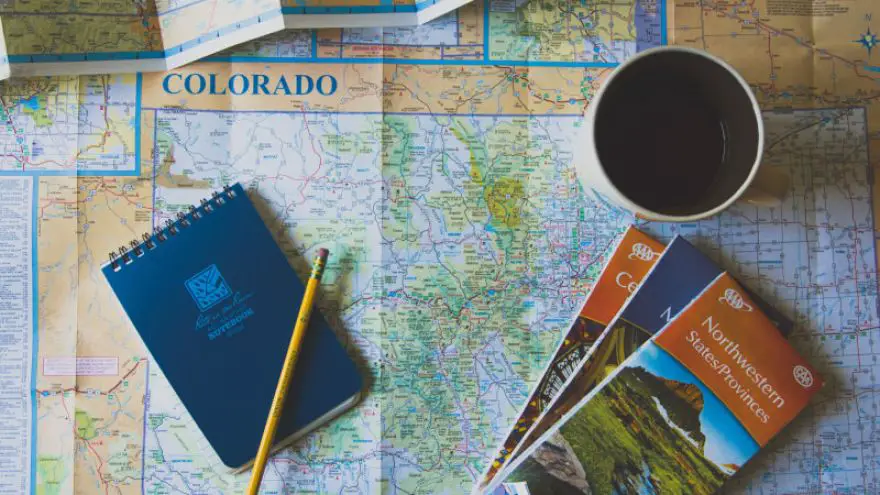 Ultralight Travel Packing List
gearweare.net
Hikers, campers, and backpackers have spent years refining the amount and weight of items they have spent time packing to take along on the trail. This includes everything imaginable for any hiker, backpacker or camper to stay warm on the hikes and throughout the night if they are planning to camp. People who love the outdoors have found the answer to an ultralight travel packing list that weighs only nine whole pounds and carries every item that is necessary to keep these outdoor folks nice and cozy.  
This ultralight backpacking gear is excellent for all three seasons and areas like Alaska to Europe and South America's colder regions. People can finally drop some of the heavyweights, and not lose any of the outdoor comforts by packing these lightweight items or putting them on their travel list. 
Most of the items are very affordable and fit into anyone's budget if you are a diehard outdoor person.  You can find many of these items online or at retail stores that are geared for the outdoor sports-minded person. The whole travel packing list totals out to 9.4 pounds, including your iPhone, satellite messenger, and USB battery.
Backpacks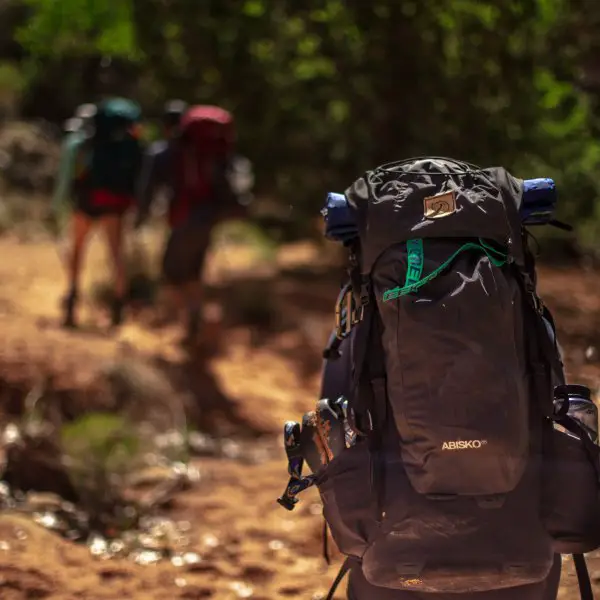 People can look for new and used gear for sale online.  The best ultralight backpacks available weighs 31 ounces.  The manufacturer is HMG and they make extremely strong backpacks that are waterproof as well. Certainly, a great backpack is a must on the travel packing list. 
This backpack has a strong frame that holds heavy loads with comfort on the hiker. It's still light enough for a hiker to keep their balance on trails that are hard to walk on.  The company makes this backpack with a special fabric fiber called Dyneema, which is very light, waterproof and very wearable.
HMG makes this in the 3400 model and 2400 model. There is more volume in the 3400 model and these are named Southwest Packs!
Good bargain backpacks 
The backpack with the best volume to weight ratio is called the DCF 55L Pack made by Mountain Laurels.  This backpack weighs 17 ounces and is frameless. So if you are a backpacker that wants less weight for your money, this is a great model.  The nice thing about backpacks without a frame is that you're not carrying any weight on your hips as people do with a framed backpack. You can still carry a good amount of what you need by using good planning when you pack this backpack.
This backpack is not as expensive but still has many features and is a good bargain.  Hikers love this backpack and this is good for all hikers, beginners and those who are experts.  If you want to get rid of more weight, this is a great backpack to trim down the gear with. It's called the Osprey Exos 48 and 58 and weighs 48 ounces. 
There is a male and female version of the backpack and the men is called the Exos and the females are called the Eja 48 and 58. This backpack is a good seller because the name means good quality, great prices, warranty, and the hikers are always happy with this brand.
Items for Rain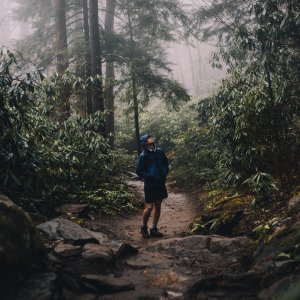 Hyperlite puts out a sack called Stuff Sacks that are waterproof for the most part.  If you want one of the Hyperlite backpacks and choose the Stuff sack, you won't need to purchase a rain cover or a backpack liner.  There is another option that is cheaper and is called the "Sea to Summit Ultra-Sil Stuff Sacks." These do the same thing as the other brand does. 
Remember that you don't have to keep everything dry, some of your things can still be packed in the pockets on the outside of your backpack. These weigh 2.5 ounces.
There is something called pack covers and they don't necessarily keep your backpack dry.  It's better to purchase gear pack liners. The pack covers are very cumbersome, heavy, and cost too much.  You can use a brand name like Gossamer Gear Pack Liners or you can use regular trash compactor bags and this is the least expensive way to go.  Either way, both weigh about the same 2.5 ounces!
Protect your Food from Bears
A bear bag weighs 7.6 ounces and is light and the Ursack brand is an excellent choice to protect that food from the bears.  You must check if this particular bag is approved where you camp, especially in parks. Read the rules and regulations of the park before you take anything out of your car. 
The rangers will come around and check for people that break the rules. If the bag is ok to bring inside to the park, you can fit up to six days of food in their large bear bag and almost nine days of food into the XL bag.  This is amazing for any hiker, camper, or backpacker.
If the park you choose, only allows a strong and rigid bear can to use, look for the BearVault BV450 and BearVault or BV500.  These weigh 31 to 41 ounces and are perfect in regards to weight, cost, and easy availability. You can pack five days in the BV450 and almost 8 days in the BV500 can. 
This is something to get used to because if you plan on camping and eating in parks frequently, or being part of the hiking crowd, more and more parks are demanding people to use these every year.
Tents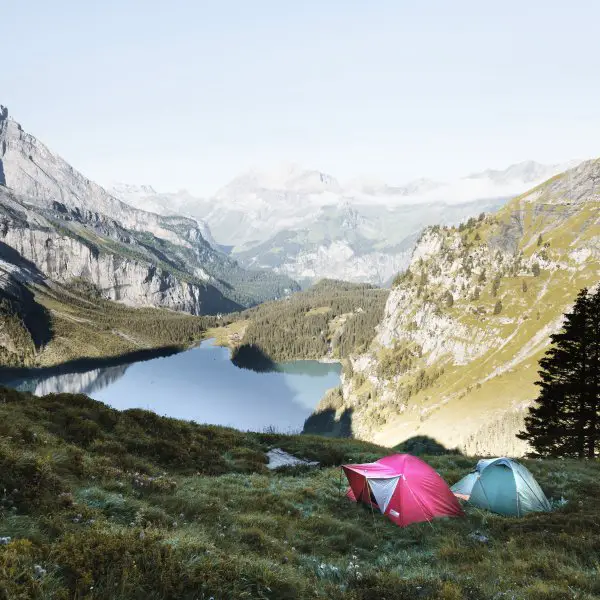 Hyperlite puts out a tent that weighs 1.8 pounds and is 35.2 square feet.  It's called the Mountain Gear Dirigo 2 Tent. It is one of the strongest, lightest and great for storm tents on the market in a long time. 
This is compared to the regular two-person lighter backpacking tents and this brand is actually 30 percent lighter. The Dirigo also has about 15 percent more ground space. 
The height of this tent is 45 inches at the top. This is a good choice because it's not only stronger and lighter, it's larger and more durable against any storm, including a windstorm. 
The same good fabric called Dyneema is used for strength and also is why the cost of the tent is a bit higher than other brands.
Some Brands to Consider 
Mountain Laurel Designs also put out the Solomid XL and Duomid XL for tents.  They weigh .08 pounds or 1.3 pounds depending on what type you buy. The tents measure 65 square feet.  This tent also is made with Dyneema fabric. This particular fabric is used for tents because it's light and stronger.  The two tents are extremely popular and we recommend one to be on your travel packing list. If the pole is moved off-center, the floor has two areas, one for sleeping and one for storage of gear. 
Couples that enjoy camping in a tent for two, and enjoy a two-person sleeping bag together, will enjoy this tent because the pole can be moved off to the side. Most couples camp in a pyramid style tent, but this one is different because of the pole.  The sleeping area also stays dry because of the ability to create somewhat of a foyer for the gear by moving the pole. This tent will keep a person or a couple warm, dry, and protected from harsh weather, in whatever environment they choose to camp!
A great option for two people 
The third choice for a tent is called Big Agnes Wall UL3 Tent and weighs 2.6 pounds and is 38 square feet.  This tent is not as expensive as most tents. In order for the weight and cost to be low, this is a semi-free standing tent that needs stakes in the two back corners.  This is a great tent for two people because of the large interior area and comfort for two. If you are interested in something less expensive, look at this company's budget section for backpackers in regards to tents and other shelters of sorts.
In addition, if you are really on a tight budget, look for gear on clearance or used – gear.  Many of these retail stores and online stores will allow trade-ins. This is a good way for people who love the outdoors to find all the gear they need for a reasonable price.
Tent Floor
If you are looking for your gear to stay dry, consider getting a tent footprint.  This beats a plastic painters sheet. If your tent is 30D or larger, then you can forget about buying this piece.  It weighs 3.5 ounces and protects the floor of your two-person tent. If your tent is light and has a 20 diameter or underfloor, think about getting the tent footprint.  You don't have to buy the manufacturer who made the tent's heavy and expensive tent footprint. Look for a 2 ounce to 3.5-ounce Polycro Footprint to keep the floor dry of the lighter tents under 30D.  The cost of this footprint called the Gossamer Gear Polyco Footprint is 9 bucks. It's much stronger than a painter's sheet of plastic and you can cut this down to size to fit your tent!
Sleeping Bags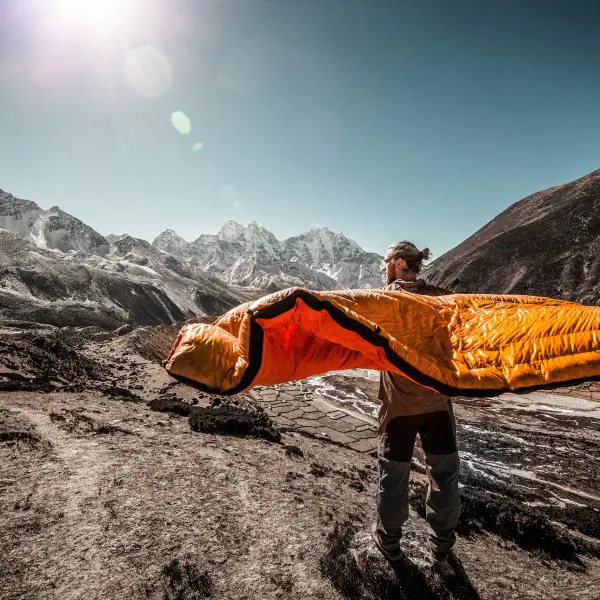 The average sleeping bag weighs 19 ounces and one should make sure they are made with goose down.  This will suffice for all three camping seasons of the year. This will keep most campers warm and it won't weigh much at all.  If you are also a cold-weather camper, then check out a warmer sleeping bag that is comfortable for cold weather. This means early spring and late into the fall.  There are many brands of sleeping bags and many manufacturers. You don't have to pay a fortune for a nice sleeping bag.
Sleeping Pads
The average sleeping pad for men and women weigh 8.8 ounces and are about 35 inches wide, which is comfortable enough for most folks.  The 25-inch size is considered better than the 20-inch size in regards to people that are built larger and heavier. The pads are nice and cozy warm and stay that way until the temp dips below 32 degrees.
Cooking Utensils
If you purchase the right brand of cooking utensils for camping, these weigh about 5.5 ounces and the Trail Designs Cooking System is a good one out there for campers.  It's easy to cook in the wind and uses little fuel. This works for one or two people and uses inexpensive alcohol fuel that can be bought anywhere. This system also has the ability to use wood for cooking.  The pot is easy to cook in, and very easy to clean.
Fuel Container
The best fuel container on the market weighs 8 ounces and is called the Liberty Mountain Twin Neck Fuel Bottle.  This unique fuel container has two sides to carry fuel and two pouring spouts. These are pre-measured so you do not need any measuring cups.  The container is made of strong plastic that is much thicker than water bottles. The average person should get about five days of use out of the container.  If there is one person camping and hiking, then you will get more than a week's worth of fuel out of the container.
Coffee Cup
Campers, hikers and backpackers, get yourself a titanium cup for about 20 bucks.  It weighs around 2.7 ounces is light-weight and nice looking. Campers, hikers, and backpackers love their coffee!  Yetti Cups are great and you can get them for a reasonable price in the hotter climates down south. This cup keeps all drinks, either hot or cold all day long.  These are more expensive in the northern part of the United States but a good coffee cup is always on every travel packing list. 
Additional Items For The Travel Packing List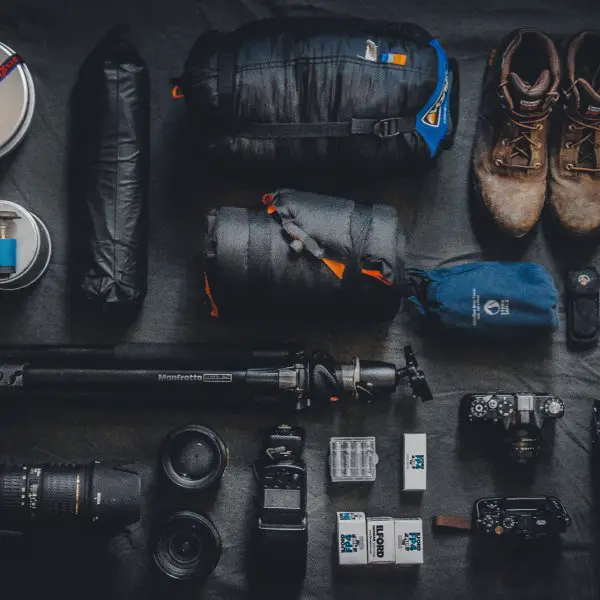 Utensils 
Zip Lock "Camp Bowl/Mug 0.9 ounces.  These are good for dinner, breakfast, and a person can use them to drink hot or cold drinks out of them.

Long Handled Spoon-0.7 ounces.  This is a good spoon to use to get down to the bottom of a deeper bowl or titanium cup because of the long handle.  Some people will eat their cereal out of a deep cup or bowl. This also is a great option for soup as well.  

Water Filtration System 3 ounces.  This is a lightweight water filtration system that can purify up to three or more liters of water in less than a minute.  The filter removes all of the bad chemicals that water has in the northern part of America. You don't have to carry heavy water bottles.  This has a lifetime warranty if you buy the Sawyer brand. Once you treat your water, it's ready in less than a half-hour!
Clothing that is a Must-Have 
Raincoat 6.4 ounces for rain

Down Jacket 11 ounces for cold weather 
Gloves 2.5 ounces for hands

Warm Hat with face cover 1.8 ounces for cold weather

Wool Socks 1.8 ounces for colder weather because wool doesn't soak up water like cotton

Shirt 7 ounces

Pants 16 ounces

Running or hiking shoes 19 ounces
Useful Gadgets 
2-way Satellite Communicator Mini-3.5 ounces-allows people to keep in touch with each other when cell phone service is not available.  This is a great item to take along when you plan on camping out of the reach of a cell tower.

Flashlight-0.8 ounces

GPS smartphone App-0 ounces-Every person should know how to use a GPS to find their way.  Your smartphone is the best item for using a GPS.

Compass-1.6 ounces- tells people whether they are facing north, south, east or west.

Batteries Jackery Bolt 6000 mAh USB battery weighs 6 ounces-This item can charge most cell phones twice and you don't have to bring chargers.  This comes with two built-in cables and charges quicker than a regular phone charger. This is a very lightweight battery and is great for hikers, campers and backpackers for up to a week!

Knife 1.2 ounces, scissors .07 ounces
Most Read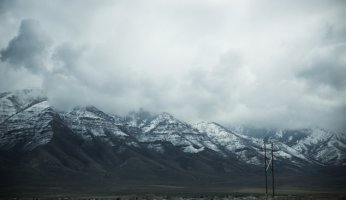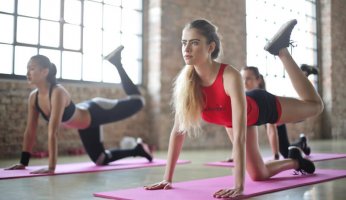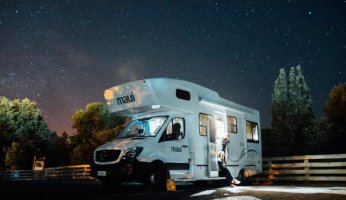 Subscribe to our Newsletter