Radar Detectors Buying Guide
last updated:
Dec 06, 2018
What if there was a way to detect when a police officer is monitoring your car and measuring your speed with a radar gun? Well, to minimize the chance of you getting pulled over from speeding, engineers around the world have continued to develop advanced technology to be able to detect when you are getting monitored with a radar gun. As simple as a device like this sounds, though, there are a plethora of features that need to be implemented to ensure optimal performance. As you read this guide today, do not be ashamed if you feel overwhelmed as this technology can be hard to wrap your head around.
In a Hurry? The test winner after 3 hrs of research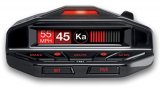 ESCORT REDLINE EX
Why is it better?
Designed with a stunning OLED display
Has built-in Bluetooth
Provides clear and hands-free voice alerts
In a
Hurry? Editors choice: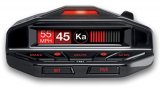 Test Winner: ESCORT REDLINE EX

8
Researched Sources
24
Reviews Considered
3
Hours Researching
15
Products Evaluated
Effectiveness
Responsiveness
Advanced Features
Features
Potency
By Default
OUR TOP PICKS FOR THE BEST RADAR DETECTORS
Criteria Used for Evaluation


Effectiveness
As with any technology device, effectiveness and performance are everything. Here, it is simply no different.
It is all about the performance, ladies and gentlemen. Those words could not reign truer for radar detectors. If the system you invest in can't detect a radar gun that is running, what is the purpose? Now, there are a lot of features to look for, so strap in. First off, you will want a system with more than one laser sensor. Ideally, look for dual antennas and 360-degree protection as this will detect laser beams all around you and not just in front of you. Even though dual antennas can double the chances of a false alarm and some may feel radar in the back is not threatening, it can be useful.
Also, you may see certain technologies integrated to improve performance. For example, Digital Signal Processing technology which is a microchip that will increase the range that a system can detect. In addition, there is also multi-sensor laser protection which implements an array of sensors to better detect an off-axis laser beam. The more range a system has, the better chance you have of detecting a cop that is monitoring your speed with a radar gun, simple.


Responsiveness
In this sense, you actually do not want potency. It is a little backward but the more sensitive a system is to false alerts, the worse.
Here is where things get tricky for radar detectors. Radar guns are not the only frequency that they are going to pick up as these guns can have the same band as other systems such as garage door openers and microwave towers. This is exactly why designers will implement specific technologies to minimize the number of false alarms the system picks up. To do so, look for some of these common features.
A lot of times, you will see systems with different highway and city modes. What city modes will do is reduce the range and sensitivity to ensure you get fewer false alerts. But, this alone is often not good enough. Top-end designers will integrate other technologies such as AutoSensitivity mode and Expert Meter. To not go too in-depth, both of these features can cut down on false alarms. There are also systems that will have multiple filter modes and essentially, it passes the signal it reads into an additional array of filters to further help eliminate the alerts you could care less about.


Use
Not all systems will be equipped with the same interface and alert system. The more advanced in this case, the better.
Take a deep breath as a lot of information was just thrown at you but it does go to show the true importance of both performance and sensitivity. However, moving forward, now let's discuss the actual alert system. It really is up to you but you may want to prioritize systems that will alert you with voice messages. The advantage to this is you never need to take your eyes off of the road. Too many people nowadays are fixated on their smartphones while driving so there is no reason to give yourself another distraction. This way, you know right away that you need to slow down your speed to avoid a speeding ticket.
But, even systems without voice alerts may do some visually. For example, you may see flashing lights for a specific type of alert and this informs you of what you need to know. Speaking of visuals, keep an eye out for a digital display that is easy to read. You will not need to see much information on the display but top-end units should come with an OLED display. This is optimal as it is one of the more advanced screen technologies out there.


Advanced Features
As with most devices, there are certain advanced features that can really set apart the elite models from the great models.
If you thought the fun was over then you were wrong. It is now time to discuss more about some other technologies that you will want to look for. While the biggest one will be talked about here in a bit, let's look at something like instant-on protection. Technically speaking, this really improves the performance but it seemed to fit in this section. Essentially, this is going to defend you from instant-on radar. We say essentially because there really is no way to protect yourself from instant-on radar as the police will already know your speed. But, this can help if someone in front of you gets hit with it as your system will then pick it up.
Yet, the true wonder here is GPS technology. You may be wondering what on earth this technology would do here. It actually offers some of the most coveted functionality for radar detectors and it all comes down to its ability to remember areas that you have driven past and previous false alerts. With what is known as GPS lockout, if the system provides a false alert and has GPS lockout, it will never alert you of that same signal again.


Features
The features seem to never end with this type of technology. This section is merely for outside features that can add to the overall product.
There are mainly two things that are going to be discussed here. The first is what is included with your purchase. You see, these devices need to be mounted into your car and to do so, you will need the appropriate equipment such as mounting brackets and suction cups. But, the same tools should be of high-quality to ensure you never need to worry about your unit falling constantly.
The other talking point here is Bluetooth technology. Yeah, that good old wireless protocol has made its way here, as well. At this point in the world, most everyone knows what Bluetooth is. But, with the ability to connect a radar detector to your smartphone to gain access to a manufacturer's app, you get a whole new world of information. Depending on the app, this can include real-time information and speed limit data, as well as common hot spots where other users can see the major enforcement areas in a city.
Expert Interviews & Opinions
Most Important Criteria
(According to our experts opinion)
Experts Opinion
Editors Opinion
Users Opinion
By Default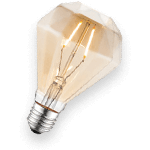 Know the laws for each state you're cruising through.
As far as the United States goes, each state, and sometimes even municipalities, have their own laws regarding the use of radar detectors, aka Fuzz Busters, on their roads. And, if you do a little research, you will notice those states where the use is not permitted also award users a hefty fine if caught.
Frequently Asked Questions
q:

Why does the detector not go off sometimes after passing police cars?

a:

The answer to this question is very simple to figure out but people still confuse what exactly a radar detector is designed to do. You see, this device is not designed to detect police cars or vehicles. Instead, it is engineered with the sole purpose of detecting certain frequencies it recognizes. Their main purpose is to detect radar guns but that is not the only frequency that they are going to pick up (which goes back to the importance of sensitivity).
Not all policemen are going to scan your speed when you pass them or when they pass you. So, if your radar does not go off, it merely means the police officer did not try to scan you (unless they were using a band that your device does not pick up).
q:

Are they illegal in some places?

a:

At the beginning of this guide, it was hinted at that this technology almost seems like it would be illegal. Well, in most states, cities, and provinces it is legal. But, there are certain locations around the world where this technology is actually prohibited. For example, there are some provinces in Canada where it is illegal, as well as in the entire state of Virginia.
As to why some locations prohibit the use of them, some believe that they encourage speeding and general reckless driving. Others may also feel like they are a distraction to the driver.
q:

Why are so many false alarms occurring on the K-band?

a:

One of the primary reasons why these devices can pick up so many false alerts on the K-band is because so many other systems share the K-band frequency. For example, most commercial automatic door openers and Blind Spot Monitoring systems utilize this band. So, whenever your system detects this band coming from those systems, it alerts you. But, those are not the alerts that you want to be hearing.
With some advanced technologies that were described previously, these false alarms associated with the K-band frequency can be minimized. But, just be aware that your system may still pick up the wrong K-band from time to time.
q:

Are radar jammers the same?

a:

Let's talk briefly about radar jammers because, to be honest, there is no real reason to go in-depth with these devices. To address and answer this question, no, they are not the same as regular detectors. You see, jammers are literally going to block the signals that come from a radar gun to ensure police officers can't get a reading on you.
The only problem with them is they are prohibited nationwide. In other words, they are illegal in all 50 states and if you use one, that can be considered a federal offense. However, laser jammers are actually legal in most states so you can look into those if you feel so inclined.
q:

Can police scan you while they are driving?

a:

Even though you would not think this would come into the forefront, it is actually a very interesting question. The answer, in fact, is one that you need to be aware of. Yes, police officers can use their radar guns while they are driving. Their guns can operate when both stationary and moving and when they are behind you or are in front of you.
This becomes important because it makes you realize that you are not safe even when they drive right past you. Your device should alert you of this occurrence and this is where range plays such a pivotal role. With a police car moving toward you, you will only have seconds to lower your speed. If the gun can be detected several miles away, it will work more in your favor.
q:

With this device, will you be immune from speeding tickets?

a:

You probably already know the answer to this question but believe it or not, it is one that gets brought up on occasions. Logically, it is a question that makes sense to ask as the purpose of radar detectors is to lessen the likelihood you get speeding tickets. However, and you know this, they will not make you immune to them. As mentioned earlier, this is one of the reasons why some locations prohibit the technology. With the knowledge that you can detect when a radar gun is in the area, it can promote reckless driving.
But, police officers have been at this game for a long time. If you are going fast enough, a radar gun will not be needed to tell that you are speeding and remember, these devices will not simply detect oncoming police cars.
Subscribe to our Newsletter