How to Choose the Best Running Gear for Beginners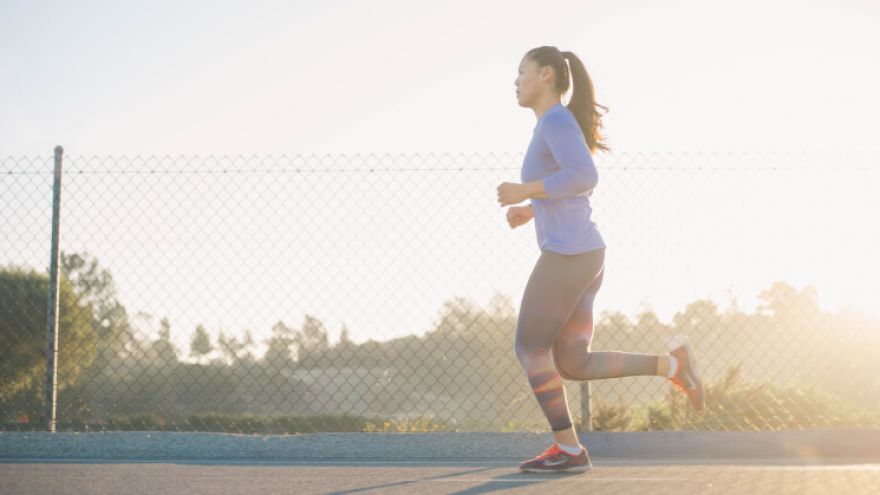 How to Choose the Best Running Gear for Beginners
gearweare.net
Running has been popular for the last thirty years, and many people have participated in running for awards, fundraisers, and personal goals, including exercise.  Running is essential because it gets your heart rate up and releases the human growth hormone, which helps prevent aging. It's also vital to have the proper running gear, so a person doesn't injure themselves.  The correct running shoes are crucial because of the impact of your feet hitting the ground.
Over the years, there have been many companies that have designed running shoes for runners. Also, running clothing is for the beginning runner because you are going to sweat, and your dress needs to absorb the sweat.  People also have to be aware of shin splints from running in improper fitting running shoes (make sure you check our guide on the best running shoes for shin splints). There are many things to look for before purchasing shoes, clothing, and additional gear before you begin to run.
If you decide you want to start running, you probably are wondering who to talk to about finding the best running gear for a beginning runner and the best bang for your buck.  You don't have to spend tons of money or look like you are dressing for a running fashion show, but there are certain things you should consider before running.
Shoes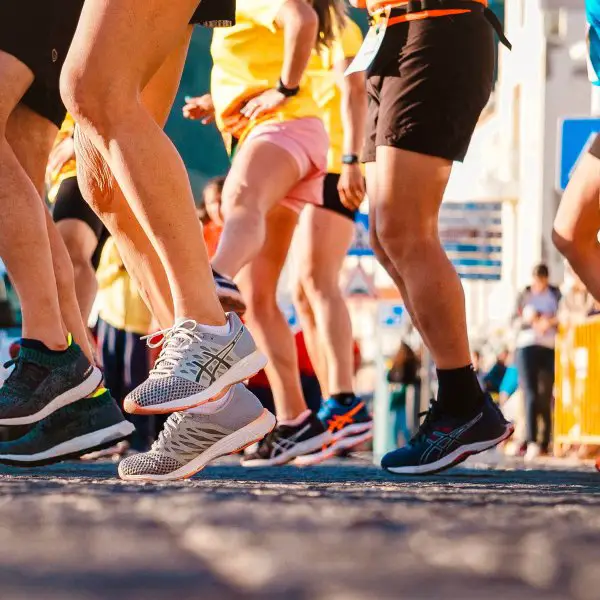 You need a good pair of running shoes as a new beginner and make sure they fit correctly.  The majority of injuries from running come from wearing the wrong kind of footwear. If you are looking at running shoes, you don't always have to go with the brand because they look good or are the most expensive. 
Talk to the shoe salesperson and invest in your feet by purchasing a good pair of shoes that fit comfortably and are suitable for running or read our blog on how to choose the right running shoes for you.
If you are shopping for the first time, stop at a shoe store that advertises running shoes.  This is where you find the pros that can measure your feet and ask you about your running style so that they can find the correct running shoe for you.  The moving shoe expert will measure your foot, let you try the shoes while running on a treadmill, and look at your gait.
There are a variety of stores that let you take the shoes for a trial run before you purchase them.  There are also socks to consider for running, so make sure you are wearing running socks before you try running shoes on. Socks make a big difference with the way they fit because the socks vary in thickness. Most stores have socks for you to use if you don't have any with you.
Features
There are running shoes that are cushioned for impact and lightweight running shoes.  The cushioned running shoes are suggested for beginning runners. It depends if you are comfortable with a heavier running shoe that may be cumbersome during a run.  You can also try on the lightweight version, and decide which one works better for you.
Reflection Running Shoes
If you only have time to run before daylight or at night time, you might want to check out a pair of shoes with a reflection built into the shoe (you may combine this with a reflective jacket and a headlamp).  This is an excellent way to be seen more accessible by motorists and the type of vehicles they are driving. The issue for a beginning runner is safety, and the last thing you need is to get hit by a moving car because they can't see you.
Study the Tread of Running Shoes
It's wise to consider the type of surface that you will be running on as a beginner. Some runners run on all kinds of different surfaces, but since you are just beginning, think about indoor running vs. outdoor running.  Do you belong to a gym and use a treadmill? Do you want to run outside on the roads? Are you strictly interested in trail running? Treads vary for running shoes and are thicker for a much coarser surface like trail runs.  Running shoes created for track, treadmills, and roads don't have the thicker tread on the bottom of the shoe. Once you are more experienced, you can purchase the type of shoes you need for different surfaces. Look for deals when you buy your first pair of running shoes and other running shoes as you begin to branch out.
Clothes for Runners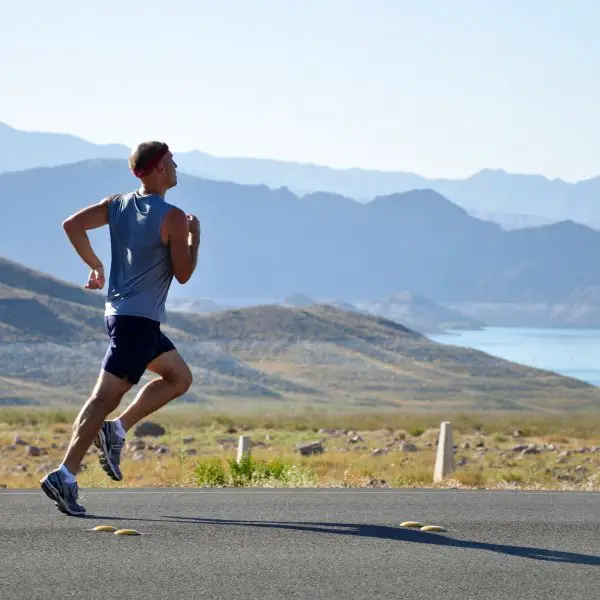 Once you have decided to try running, you shouldn't spend a fortune on new running clothes as well as brand new expensive running gear. 
If, by chance, you love to shop, then purchase what you think is flattering for you as a beginning runner.  Here are some suggestions for beginning runners as far as buying clothes.
Don't purchase socks that are all cotton, because your feet will sweat and there is nowhere for the sweat to go. 
Also, if you run through water and you have cotton socks on, they won't absorb the water. It's better to look at synthetically made socks because they help stop you from getting blisters. 
Blisters can be excruciating and can prevent you from running for a while. Polyester, wool, acrylic, and Cool Max are excellent choices for socks for all runners.
During the winter, look for Smart Wool socks and double up on the socks you wear.  This helps with blisters and keeps your feet warm during the cold weather.
You can choose whatever style you like and find comfortable for you.  There are socks that are low cut, some that are higher up near the ankle, and compression socks are helpful, and they run up over your calf.  Besides, look at the kinds of socks that are made for the different seasons, if you live in a colder climate. Most runners pick low socks for summer weather and higher socks for winter weather.
Clothes made just for Runners
Running clothes that are made specifically for running are light in weight and move with your body type.  Seams are sewn explicitly in areas to ease movement and stop any chafing. Also, there are running clothes made for running during the night or early morning and have reflective material to alert motorists that you are running in the dark.

This type of clothing is made using materials that include a higher blend of nylon, wool, or polyester.  This is especially beneficial for cold-weather runners because this type of material keeps runners very warm and dry.  In weather that is hot, this type of material keeps the sweat off your skin and stops any chafing.

These materials last a long time, even when they are continuously washed.  They hold their shape much better than any cotton material. These clothes also have vents built into the material so your body can breathe through your skin.
Remember not to dress too warm when you start to run.  Your body warms up as you run and, body temperature heat warms up a good 15 to 20 degrees.  If the temperature is near 60 degrees F, you probably want to think about just running in a T-shirt and some shorts made for running.
Women's Sports Bras
If you are a woman and have decided to begin running, you are going to want to get the right sports bra that has excellent support.  These sports bras should be made, especially for running or other higher impact activities of your choice. It's recommended to try on the sports bra and try testing this out by doing different activities by standing in place.  Make sure the sports bra fits properly and is not stretched out too much.
If you are a bigger busted woman and have problems finding a sports bra that fits appropriately, try looking at the top name brand sports bras for large chests on women. You should buy a new sports bra after they have been washed a little over 70 times.  Look at the elastic, and that will be a telltale sign that you need a new sports bra. Another indicator is your weight. If you have gained or lost a significant amount of weight, then it's time to buy a new sports bra.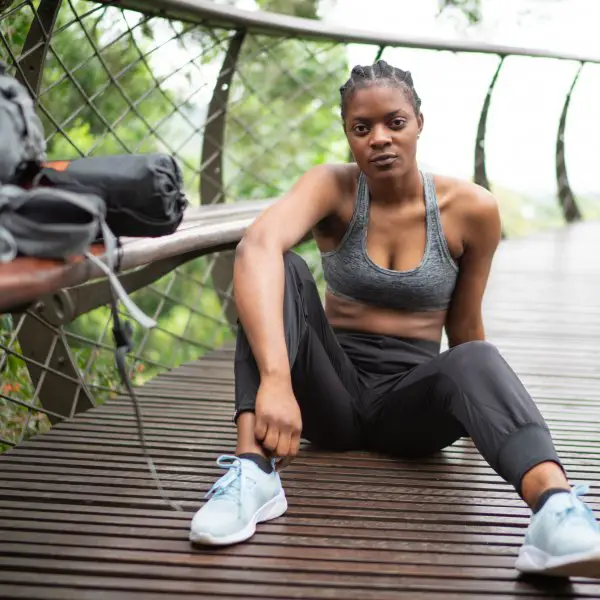 What Clothes NOT to wear for Runners
Any clothes that are 100% cotton are a no-no.  This is because they don't absorb any sweat. Besides, cotton causes chafing, which can feel like a burn.  This includes any clothing made out of cotton.
Don't wear sweatpants either, because you are back to the 100% cotton clothing again.  Years ago, people were all about the sweatpants and sweatshirts. As times changed, nylon snap pants began to emerge, and now they have body armor type clothing for workouts and runners.  If you want to use them as layers for a shorter run on a colder day, then it's ok to wear sweats, but chances are you're going to sweat and get wet and catch a chill outside. Other than that, sweats are suitable for being comfy at home.
Make sure you don't wear dense layers in cold months because your body heat rises 15 to 20 degrees.  If you dress in layers, make sure they are thin and can be easily removed for comfort. Stay away from thick socks as well in cold weather. It is important for your toes not to rub against the front of your running shoes.
Get rid of old and worn-out running gear
Get rid of any running shoes that are old and worn out because this can cause running injuries.  Running shoes lose shock absorption, cushion, and the stability of the shoe, the more you run. Running in old worn-out shoes increases more stress on legs and joints and cause injuries that can be permanent.  It's a good idea to buy new running shoes as part of the running gear after you put on around 200 miles on them. Also, you can consider buying two pairs of running shoes so you can switch them every other run.
Don't purchase new gear and decide to wear it on a particular day when you are running in the race.  You don't want to break in new clothes or shoes. It's better to stick with the clothes, including the right sports bra, if you are a woman on a race day.  This way, you know you will be comfortable and won't be getting injuries that could be prevented.
It's best to think about the basics first before you go shopping.  Remember, you are a beginning new runner! You don't need to spend a mountain of cash on new gear at first.  Get a nice pair of comfortable running shoes to start with! Think about the goals you are trying to reach.  Start running after you feel you are ready to go with the best running gear!
Most Read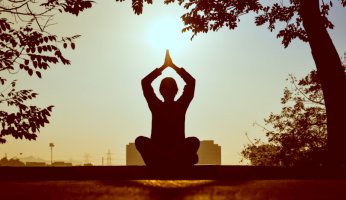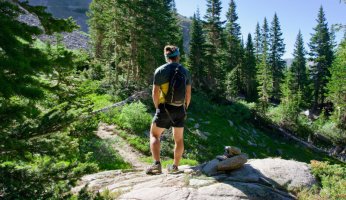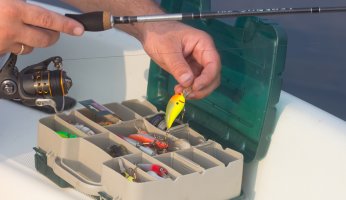 Subscribe to our Newsletter